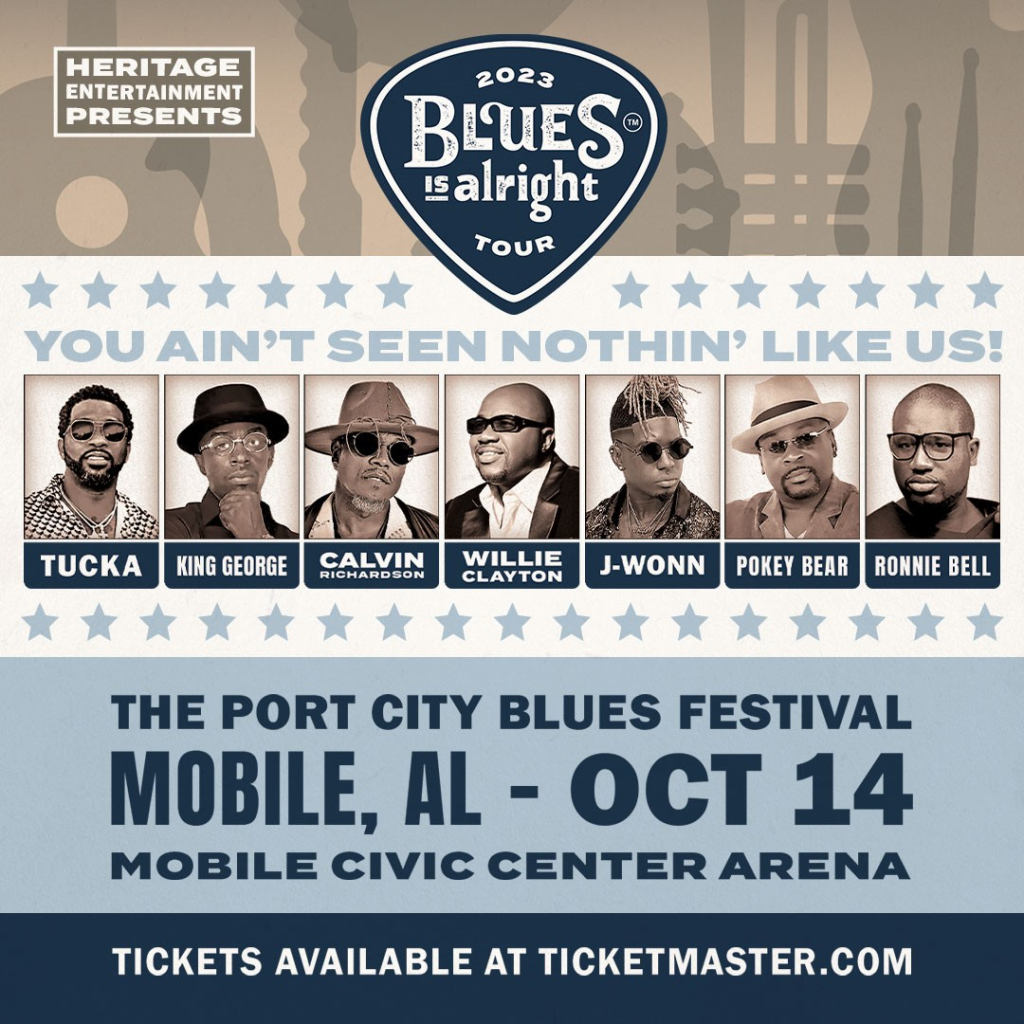 The Blues Is Alright Tour makes its debut at Mobile Civic Center Arena with The Port City Blues Festival on Saturday, October 14 at 7 p.m. 
The Blues is musical storytelling filled with stark emotion and a revolving reality check. It's authentically raw; transforming tragedy, adversity and heartache into a visceral and cathartic experience.
This special night of emotive lyrics and guitar-driven accompaniment features performances by Tucka, King George, Calvin Richardson, Willie Clayton, Pokey Bear, Ronnie Bell, and J-Wonn.
SHOW DETAILS:
Saturday, October 14, 2023
Showtime: 7:00 p.m.
Mobile Civic Center Arena,
401 Civic Center Drive, Mobile, AL 36602